Plating for Dental Implants, Arch Wires, Braces & More
INCERTEC offers comprehensive plating services for the dental and orthodontic industries that ensure part safety, durability and biocompatibility. There is no room for error in dental plating, and we back our processes up with several certifications from leading organizations across the country. Our dental plating clients trust us to do the job right and on time, and know our plating work will keep patients safe and comfortable with apparatus such as hand tools, dental implants, braces and more.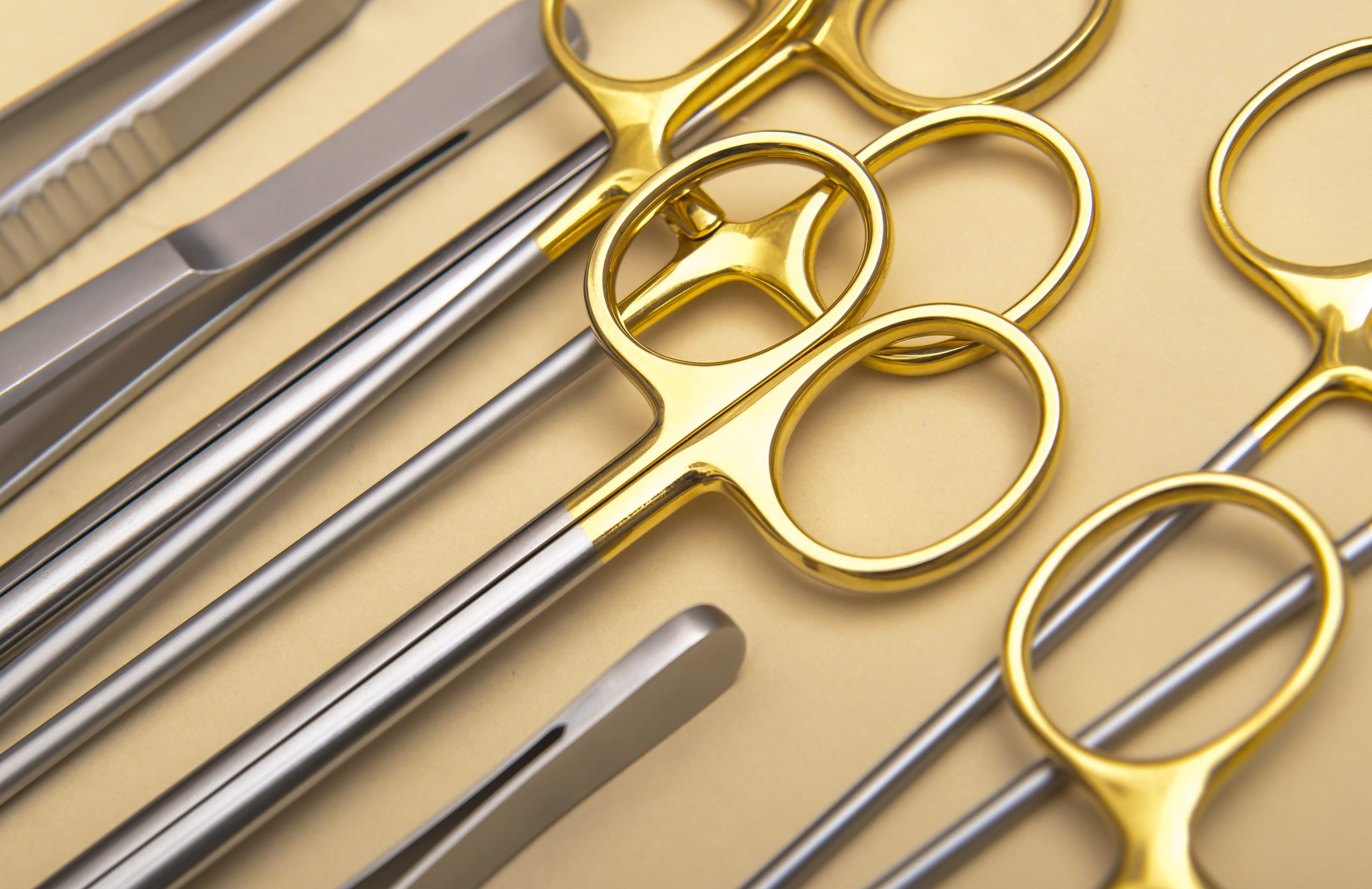 What Is Dental Plating?
Dental tools, orthodontic wires and appliances, and implants are constructed with a common base material like stainless steel or titanium. These are hardy materials in and of themselves, but as dental apparanti, they are prone to corrode over time in constant contact with gums, saliva, beverages and food. It's critical to coat these materials with durable and biocompatible finishes to ensure patient safety and comfort over long durations. Rigorous compliance standards are in place to ensure orthodontic and dental plating services exceed sanitary and biocompatibility expectations, so it's important that as a supplier, you select a plating provider with trusted certifications and a proven track record.
How Gold Electroplating Is Used in the Dental Industry
Gold is a common choice in plating for dental implants, and orthodontic brackets, braces, arch and retainer wires. Back molar crowns, in particular, benefit from the corrosion-resistant and biocompatibility properties of gold. It is a material well tolerated by the human body and is a better-fitting material than other options.
Similarly, gold braces and retainer wires have exceptional biocompatibility and are corrosion-resistant. Additionally, gold provides a durable, beautiful choice for patients who want a stylish and comfortable option. Improve patient satisfaction with gold electroplated dental wiring.
Besides dental apparanti, gold is also valued in the dental and orthodontic industries as electrical connections in surgical instruments for its electrical conductivity.
Materials & Metals Used in Dental Implants and Devices
With medical and dental plating for implants, both base and plating materials need to meet certain criteria to be compliant and safe. Unsurprisingly, the top priorities of dental plating materials need to be corrosion resistance, biocompatibility and durability. The following plating materials are most favorable among medical, orthodontic and dental applications for these properties in uses for implants, braces (the brackets, retainer and arch wires), retainers, crowns, bridges and hand tools in the dental office.
Gold
Platinum
Titanium
Cobalt-chromium
Stainless Steel
Ceramic
Nitinol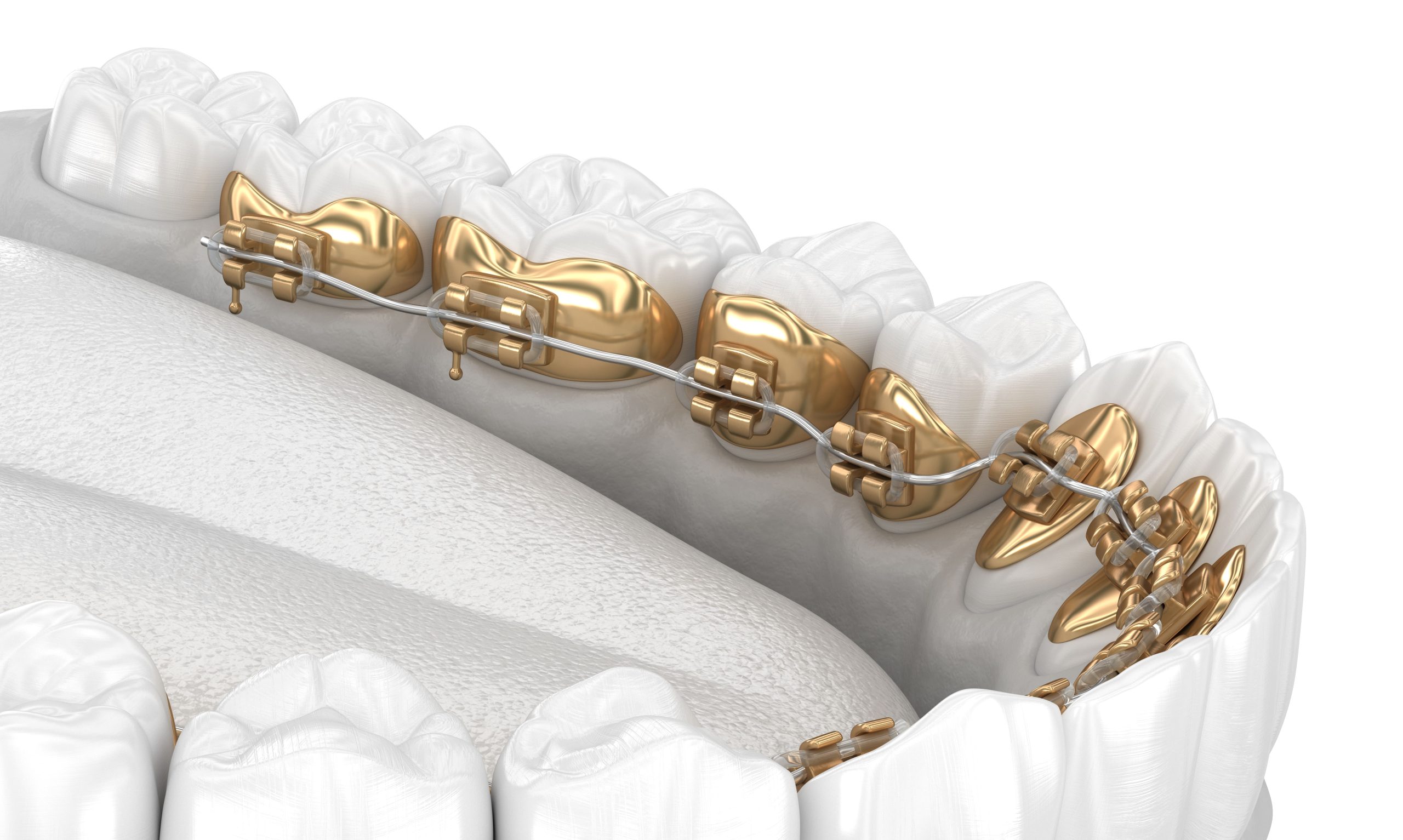 Benefits to Dental Electroplating
The best dental implant or tool is the one unnoticed by a patient. Dental-plated implants need to mimick real human teeth while not breaking down in exposure to saliva, bacteria, and even grinding of teeth. Tools found in the dental office must be easily sanitized and safe for use in mouths. The following are the top benefits of a dental plating:
Sanitary: Tools are specially plated to be easily and totally sterilized. Non-toxic, bacteria-resistant coatings like gold offer sterility while resisting corrosion during disinfection processes.
Durability: Plating for dental implants will often need to hold up over decades within a patient's mouth. Titanium alloys and stainless steel offer durable and corrosion-resistant shorter-term solutions for plating braces, while gold and cobalt alloys offer even more durability over the long term as permanent fixtures.
Biocompatibility: All metals used for dental plating must be compatible with the environment of a human mouth. Hand tools may not demand the same level of biocompatibility, but for implants, crowns, and braces that will stay in a patient's mouth for several years, metals need to be absolutely reliable and conforming to a patient for ultimate comfort and safety.
If you are in need of a trusted, nationally recognized dental plating provider, INCERTEC offers reliable services for small or bulk orders that can be turned around quickly to fit your needs. Get in touch with our team to see how we can keep your dental products compliant and trusted over the long term.
Aesthetics: As dental implants and braces will be used consistently (or, in the case of retainers, used daily) for long periods of time, the aesthetic nature of metal plating is important to your patients. They want to be given options that are cosmetically pleasing. By providing a range of metal-plated dental implants, braces and retainers, you can make current and potential clients happy while working with materials that are malleable enough to be custom shaped.