GUN PLATING SERVICES
INCERTEC holds a Federal Firearms License (FFL) at our Minneapolis location, enabling us to engage in business pertaining to firearm anodizing and electroplating. A variety of finishes suitable for firearms are available, including bright nickel, satin nickel, dull nickel, silver and gold plating, all with INCERTEC's reputation for careful base material preparation, precise selective masking, and unsurpassed quality control. From gun frame to gun slide to cylinder and more we handle all of your firearm plating needs. Our firearm anodizing is constantly exact, our gun finishing services consistently on time, and our state-of-the-art facility secure.
Ammunition manufacturers will appreciate our consistent and careful copper plating for projectiles or bullets plus our reputation for delivering jobs on time.
Please note that our firearm plating services are for commercial business entities only — WE DO NOT PLATE GUNS FOR THE GENERAL PUBLIC.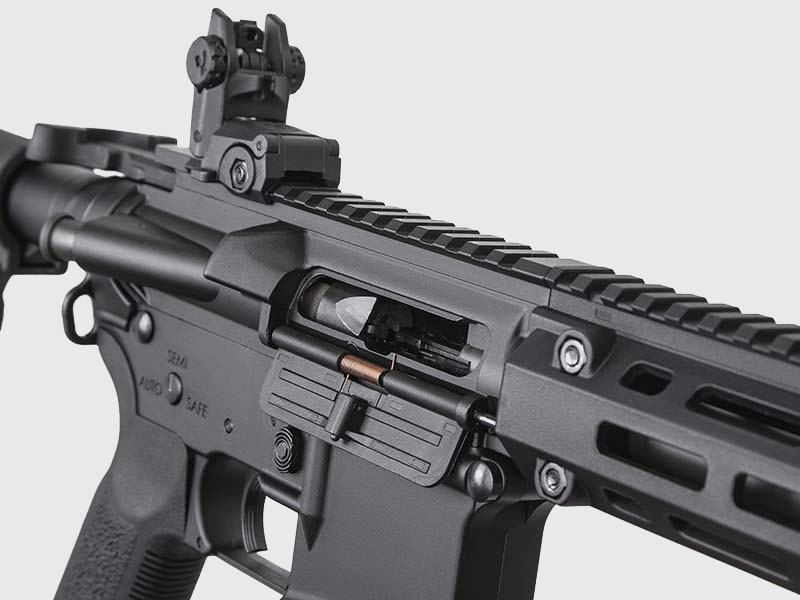 BLASTING & TUMBLING
This process is done prior to plating & anodizing to create a desired appearance once the coating is applied. Processes can vary greatly based on customer expectations. Some customers prefer to handle this themselves and some prefer us to take care of this process. There are also options to skip this step through chemical etching prior to the anodize process.
LASER MARKING
Laser marking or etching is a process of removing (ablation) anodize to the base material to create letter, numbers or logos. It is often seen on the upper rails of assault rifles. Much like blasting & tumbling, some customers choose to handle this on their own or have us take care of it.
LET'S HAVE A CONVERSATION
With so many variables in how these processes are done, INCERTEC requires a series of samples to align quality requirements and expectations.
CONTACT US