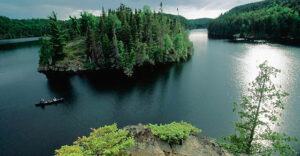 The leadership of INCERTEC has been pivotal in forming a comprehensive plan to become an environmentally-friendly plating company.
Green initiatives influence virtually all aspects of INCERTEC's business practices, from corporate offices to facility floor, to storage rooms. These initiatives are core to our philosophy of operating an innovative, certified, and technology-driven environmentally friendly plating company. INCERTEC works with independent consultants, as well as state and federal entities on an ongoing basis to reduce waste, recycle products and materials, and improve asset recovery.
Through recent business expansion, INCERTEC has increased process capabilities by 500% while reducing the need for natural resources through different innovations such as our water recycling system and replacing of fluorescent lighting. In our commitment to prevent pollution INCERTEC strives to produce plating finishes of the highest quality while reducing the need for natural resources and protecting land and waterways.
INCERTEC reduction efforts include
Reducing our carbon footprint by ongoing replacement of fluorescent lighting with LED lighting
Recycling 100% of our rinse water
Reducing our water usage by 50% while increasing our process capabilities by 500%
Recycling of scrap and unused metals
Actively using timers on manufacturing equipment to reduce energy consumption
Taking proactive maintenance steps to keep our equipment running at maximum efficiency
Continuous improvement of recycling programs and reduction efforts
Continuous waste reduction efforts
INCERTEC Environmental Policy
INCERTEC is dedicated to environmental improvements that foster a sustainable future and lead to social and economic improvements in the communities in which we do business.